Tag:
The Trouble With Bliss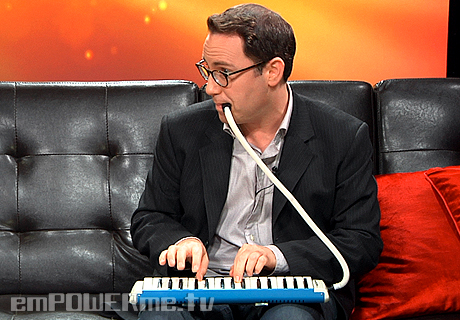 First on this week's show, co-hosts Tamara Conniff and Jonathan McHugh dish the news. Jonathan gives us a Stagecoach Music Festival preview and Tamara reports the latest news including Australian artist Gotye finally ...
Independent film composer Daniel Alcheh brings a very special instrument on set to perform for Tamara and Jonathan in this clip from "The Weekly Comet". Check out our full episode where Daniel talks about his lates...